The online UW Master of Science in Healthcare Administration faculty is one of its greatest strengths. You won't find another healthcare administration program—online or otherwise—that brings such diverse expertise together in one place. The program is a partnership of UW Extended Campus and UW-La Crosse, UW-Parkside, UW-Platteville, UW-Stevens Point, and UW-Stout. All courses in this online program are developed and taught by University of Wisconsin faculty—the same faculty who teach our on-campus courses.
UW Healthcare Administration faculty are either tenured faculty or working healthcare leaders serving as adjunct faculty. Specialty areas include: Healthcare Human Resources, Healthcare Marketing, Health IT, Health Compliance, Epidemiology, Nursing, Long Term Care Administration, and Health Information Management.
---
Meet the Faculty
Dr. Jeanette Black | UW-Stout
Dr. Black serves as Academic Director for the MS in Healthcare Administration at UW-Stout.
Dr. Jeanette Black is Associate Professor and Endowed Chair for People Process Culture in the Operations and Management Department, College of Science, Technology, Engineering, Mathematics and Management at UW-Stout.
She has over 30 years of leadership experience across healthcare, insurance, manufacturing, and higher education. She has focused on developing psychologically healthy workplaces and mitigation of organizational risk for large fortune 50 companies (3M, Honeywell, Blue Cross Blue Shield MN, Imation) and smaller organizations. Her focus is on the employee, and this is the foundation of her work in organizations on organizational culture, employee engagement and retention, and organizational communication and efficiency. In her courses, she aims to increase student's understanding of the value of employees and retaining talent. She uses applied projects in organizations as a primary instructional method in her courses.
Dr. Black earned her Doctor of Education (EdD) in Organization Development from the University of St. Thomas, Minneapolis, MN, in 2007. During her studies, she conducted research on the experience of women and their workplace relationships with supervisors. She is also a certified Senior Professional in Human Resources (SPHR) and instructor with the The Society for Human Resource Management (SHRM).
Suresh Chalasani | UW-Parkside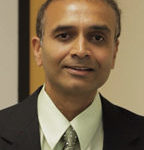 Suresh Chalasani is Professor of Management Information Systems in the Business Department at UW-Parkside.
He is a senior member of IEEE and a member of the Association for Information Systems (AIS). He has received numerous research and teaching grants from the National Science Foundation and the University of Wisconsin System. His research interests include healthcare management and healthcare technologies. He has published numerous research articles in journals such as IEEE Transactions on Computers, IEEE Transactions on Parallel and Distributed Systems, IEEE Transactions on Communications, and Information Systems Frontiers. He has also presented papers at a number of IEEE- and AIS-sponsored academic conferences. He is on the editorial board of the International Journal of Biomedical Engineering and Technology, where he co-edited a special issue on "Nanotechnology for Medical and Surgical Applications." Additionally, Chalasani serves on the international program committees for several conferences.
Chalasani earned his PhD in Computer Engineering from the University of Southern California. Prior to joining UW-Parkside, he was an Assistant Professor at UW-Madison.
Thomas S. Collins | UW-Platteville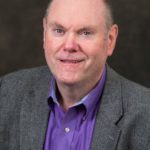 Thomas S. Collins is Professor of Accounting and Business Law in the School of Business at UW-Platteville.
He has nearly 30 years of college teaching experience, and has taught graduate and undergraduate courses in business law and accounting. He served as an attorney of counsel for over 15 years at O'Connor & Thomas, the oldest law firm west of the Mississippi, in the areas of business and employment law. He has given numerous speeches and presentations in various areas of accounting and business law and has conducted workshops on creative and critical thinking strategies for students.
Collins earned bachelor's and master's degrees in accounting from the University of Iowa, and his Juris Doctorate degree (with high distinction) from the University of Iowa College of Law.
Sharon Frazier | UW-Stevens Point
Sharon Frazier is a Senior Lecturer – Nursing in the School of Healthcare Professions at UW-Stevens Point.
Alyson Haugen | UW-La Crosse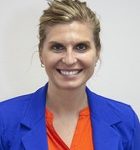 Alyson Haugen is an Associate Lecturer at UW-La Crosse.
In addition to the online UW Healthcare Administration program, she has taught on-campus courses on introductory public health and youth health issues and stress management and reduction.
Haugen earned her bachelor's degree in athletic training/trainer from Luther College and her Master of Public Health (MPH) in Community Health Education from UW-La Crosse.
Dr. Bryan Lewis | UW-Parkside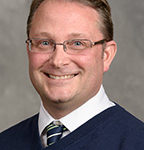 Dr. Lewis serves as Academic Director for the MS in Healthcare Administration at UW-Parkside.
Dr. Bryan Lewis is Associate Dean in the College of Natural and Health Sciences at UW-Parkside.
He also serves as Director of Pre-Health Programs, Academic Director of the online, collaborative Health Information Management and Technology (HIMT) program, and is a member of the Biological Sciences Department. His focus is on the student, including new program development, professional development, advising, and career planning. He has been at UW-Parkside since 2000. Prior to that, he was Assistant Professor at Clarke College in Dubuque, IA, where he taught courses in the college's professional physical therapy program and biology degree programs.
Dr. Lewis earned his BS in Biology from Ripon College and his MS and PhD in Physiology from the University of Wisconsin-Madison. His specialty areas include Neuroscience, Pathology, Electrophysiology, and Cell Communication.
Dr. Keely Rees | UW-La Crosse
Dr. Rees serves as Academic Director for the MS in Healthcare Administration at UW-La Crosse.
Dr. Keely Rees is Professor in the Department of Health Education and Health Promotion and serves as Director of the undergraduate Public Health – Community Health Education program at UW-La Crosse.
She has over 20 years of experience in teaching and research in the health field. Her research has focused on prenatal care, exercise prescription and behaviors during and after pregnancy, social support for pre-conception and prenatal nutrition, tobacco use during pregnancy, sexuality education and advocacy for young children, teens, and parents, and schools as community outreach for nutrition and exercise. She has undertaken collaborative projects with Pine Ridge Indian Reservation and Global Partners of Gundersen Health System to provide education and advocacy with Native American youth and leaders. She teaches health policy & advocacy, motivational interviewing, grantseeking, and women's health courses, trainings, and workshops at universities, hospitals, schools, and in the community. She has worked with other universities, researchers, and organizations to identify ways to better prepare health educators in the field in Ireland, Spain, and Costa Rica.
Dr. Rees earned her BA in Health Education at the University of Minnesota-Morris, her MS in Exercise Physiology & Health Behavior at South Dakota State University, and her PhD in Health Education at the University of New Mexico.
Dr. Russell Roberson | UW-Parkside
Dr. Russell Roberson is the retired Vice President of Quality and Regulatory Affairs for General Electric Healthcare. In this global role, he worked to ensure that products and services were properly designed, manufactured, distributed, and serviced. He has ~ 40 years of experience in medical drugs and devices, and has worked on product lines that include magnetic resonance imaging, blood transfusion, blood substitutes, cancer therapies, cardiovascular, and drugs.
He has published widely and is the author of several books on leadership, statistics, cancer management, big data, and strategy. He is a frequent speaker at global conferences, presenting on such topics as software design, regulatory affairs, statistics, cancer management, strategic planning, and quality-management systems. He developed the SWEATT (strengths, weaknesses, excellence, actions, threats, & team) strategic model, publishing numerous articles and a TED Talk on this model.He is a licensed professional engineer and holds professional certifications in quality engineering, software engineering, and auditing. He also holds a Six Sigma black belt. He is active in several professional societies, has served on the national board of trustees for his college fraternity, and serves as President of two university advisory boards.
Dr. Roberson earned his PhD in Business Administration and Management from Argosy University, his MBA from Marquette University, his MS in Mechanical Engineering from West Coast University, and his BS in Agriculture Engineering from Auburn University. He is married and has five children. He has also survived two battles with cancer, in 1991 and 2006 (non-Hodgkin's lymphoma). He teaches leadership, ethics, statistics, data analytics, and health information technology at the university level.