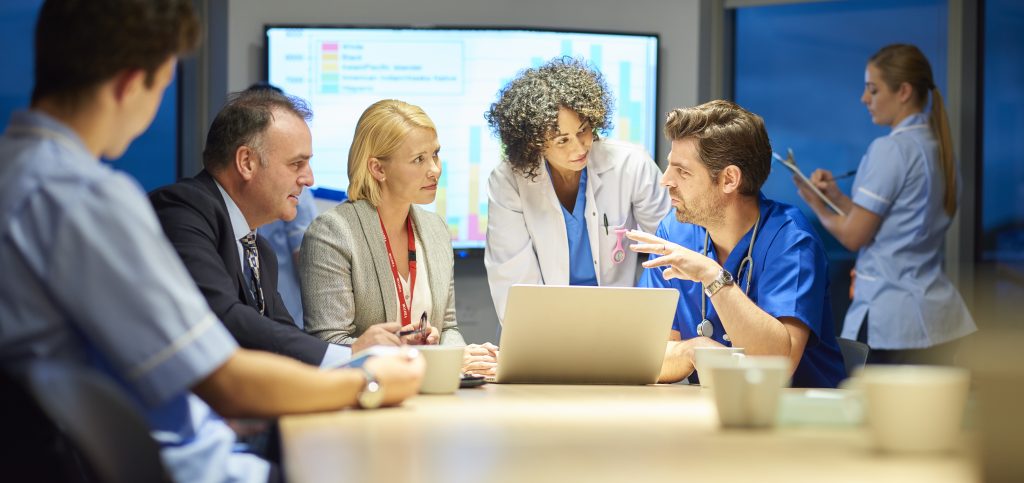 Healthcare is, and will remain, a vital asset in society; healthcare administrators are equally vital to the communities and organizations they serve. As the population continues to increase and population density evolves, the demand for professionals who can address a diverse demographic will grow. According to the U.S. Bureau of Labor Statistics, medical and health manager and administrator roles are expected to increase by 20% by 2026—a much faster rate of growth than other fields.
The job growth isn't the only above-average aspect of hospital administration. According to CNN Money, "hospital administrator" was one of the top 10 jobs of 2017 in terms of happiness and overall satisfaction.
With a master's degree in healthcare administration, you will find a wide array of fulfilling, rewarding job opportunities in every area of the country and in nearly any medical field—hospitals, nursing homes, veterinary offices, correctional facilities, insurance companies, veterans affairs systems, pharmaceutical companies, and medical supply vendors. All are in need of professionals who have both a knowledge of healthcare systems as well as the ability to lead and manage.
If you have questions about the UW Master of Science in Healthcare Administration, please call or email us at the contact information below. Our advisers are available Monday through Thursday 8 a.m. to 7:30 p.m., Fridays 8 a.m. to 4:30 p.m. CT, or by appointment.
Call: 1-877-895-3276
Email: learn@uwex.edu